The latest chapter of a story that began in the 19 th century, our new industrial footprint has three essential advantages: a well-balanced system adapted to the geography of each of our markets; routes optimized for time and cost, from production all the way to delivery; and centralized planning to guarantee that each customer's needs are satisfied.
Our new production routes
Our new production routes have been revolutionary for Vallourec and had a major impact on the group. This transformation increases our competitiveness while protecting us from currency fluctuations and allowing us to better respond to customer needs. The direct benefits are clear: these routes open new points of access to different markets and also strengthen our commercial approach by using our production sites to their full capacities and making use of their complementarity. In addition, these routes promise flexibility for deliveries and the highest possible responsiveness to customer needs, all at the best cost.
A complex process
Vallourec performed key work in advance to define the industrial focus of each site. Once the roles were assigned, the next step was to redesign the entire product qualification process. Afterward, the supply routes were created and optimized from the factory doors to the destination ports, even all the way to the customer sites. The group turned constraints into opportunities. By developing this organizational scheme, Vallourec is now able to offer additional services that were previously unavailable—an effective way to set the group apart from its competitors. Finally, as the finishing touch on the new system, Vallourec created a centralized unit to coordinate commercial needs and production capacities. This coordination unit manages schedules worldwide—a true accomplishment.
The three advantages of the new routes:
We increase our market share for low-end and mid-range products
We can serve our customers in Asia/the Middle East/Africa from Brazil and China
We take a service-centric approach
Coordination of Vallourec's commercial needs and production capacities is managed by the central Technology & Industry and Development & Innovation divisions. They ensure that customer needs are satisfied at the best cost.
Philippe Carlier
Senior Vice President of Technology & Industry
A unique geographic mix
Our new range of Vallourec® Services is designed to bring together all Group services, including the digital ones offered by Smartengo, with two key areas of focus:
1886-1957
1965-1984
1985-2006
2007-2013
2014-2018
2019-Now
Invention of the rolling process for seamless steel tubes



The Mannesmann brothers' invention revolutionized the tube industry.
1890's: Establishment of the founding companies


Tube manufacturers in France began to adopt the seamless tube production method developed in Germany by the Mannesmann brothers. Industrial production sites were created in Burgundy and in the "Nord" Department, birth place of the future Group.
"Société métallurgique de Montbard" listed on the Paris Stock Exchange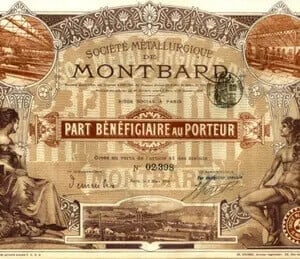 The Société française des corps creux, located in Montbard, Burgundy was founded in 1896 and renamed upon listing on the Paris stock exchange in 1899. The company would become one of the historic cornerstones of Vallourec.
1920s: First movement towards concentration of the steel tube industry



After WW I, factories which had previously been widely dispersed and non-specialized began to combine and specialize. The Haumont site merged with Recquignies, then with Louvroil. At the time, Recquignies manufactured seamless tubes, and Haumont and Louvroil furnished small welded tubes.
1930s: Manufacturing tubes for the oil industry


A new factory primarily designed to manufacture tubes for the oil sector was built in Aulnoye. Its first customer was the Compagnie française des pétroles (CFP, later to become Total). Tubes for the oil industry were the initial catalyst driving Vallourec's internationalization.
Birth of Vallourec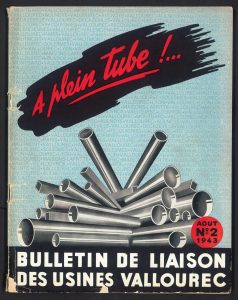 The depression of the 1930s led French tube manufacturers to establish closer ties. This resulted in the creation of an industrial and commercial partnership among manufacturing plants in Valenciennes, Louvroil and Recquignies, managed by a new company, Vallourec.
Vallourec listed on the Paris stock exchange


After the merger of the Société des Tubes de Valenciennes and the Société Louvroil-Montbard-Aulnoye – Vallourec became the second largest steel tube manufacturer in France.
Launch of the VAM® joint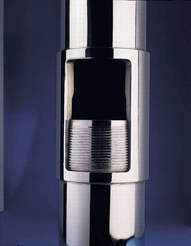 The launch ot the VAM® joint (named after Vallourec and Alexandre Madrelle, the engineer in charge of the project) was an innovation which revolutionized the oil sector. As a result of perfect "metal-on-metal" seal tightness, this connector rapidly became the benchmark in the petroleum industry.
Emergence of a French steel tubing leader



The French tube sector restructured itself around Vallourec, which acquired all the tube business of its main competitor, Lorraine-Escaut... and became the uncontested French leader in the steel market. From that point on, Vallourec entered into a series of partnerships and created a new development thrust based on product and market diversification.
Commissioning of the Saint Saulve Steel and tube mills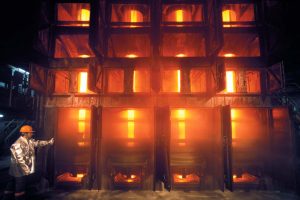 With the construction of this integrated steel mill, Vallourec took control of some of the steel mill supply it needed to manufacture its seamless tubes. The tube mill was built and commissioned three years later.
Industrial partnership with Sumitomo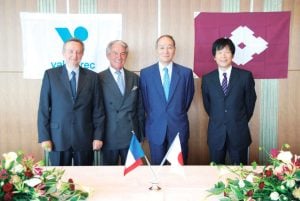 The development of the oil market prompted Vallourec to build industrial partnerships in order to meet its customers demand worldwide. In 1976, Vallourec signed a licensing agreement with the Japanese group Sumitomo (the third largest producer of steel tubes worldwide) and created a joint venture with it in 1984 to produce and market VAM® connections on the other side of the Atlantic. These agreements were the starting point for an ongoing collaboration.
1980's: VAM® Licenses



Vallourec granted licences to manufacture VAM® joints in various countries including Great Britain (British Steel), Mexico (Prinver) and Indonesia (P.T. Citra Tubindo). Several years later, the Group acquired these licensees, strengthening its presence in the premium market serving the oil country tubulargoods market (OCTG). It was time to conquer the world oil markets and this goal led Vallourec to enter the US market.
Vallourec enters the United States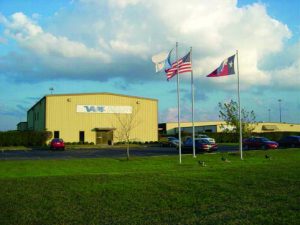 Vallourec founded VAM PTS (Premium Threading Services), a joint venture between Vallourec (51%) and Sumitomo, specialized in the manufacture and distribution of VAM® joints on the American market.
A very tough year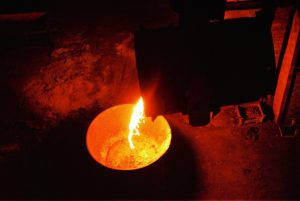 Affected by the economic and financial crisis, Vallourec owes its survival to the skill of its management team and the outstanding efforts of each of its employees. The Group's executives invested their own money to save the company from bankruptcy, and succeeded in convincing Usinor, then a shareholder, to inject several million French francs.
Creation of V & M Tubes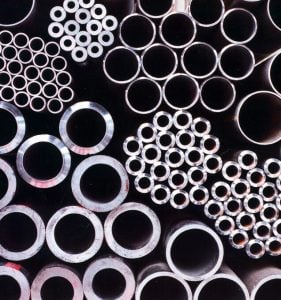 Vallourec & Mannesmann Tubes (V & M Tubes) was a joint-venture between Vallourec (55%) and Mannesmannröhren-Werke (45%). Mannesmann contributed solid sales in China, Mainly in power generation and mechanical engineering, complementing Vallourec's expertise and leadership in premium tubes for the oil and gas sector. V & M Tubes became a world leader in seamless steel tubes.
V & M do Brasil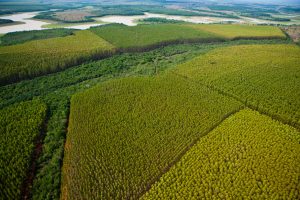 V & M Tubes acquired Mannesmann's tube manufacturing business in Brazil, comprising a steel and tube mill in Belo Horizonte, an iron ore mine and a plantation.
Acquisition of North Star Steel in the United States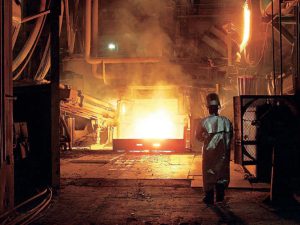 Renamed V & M Star, the company included an electric steel mill and tube mill in Youngstown, Ohio, and a heat treatment and threading plant in Houston, Texas. This acquisition considerably strengthened the Group's presence in the United States, the flagship market for oil and natural gas.
Vallourec takes full control of V & M Tubes


In 2000, when Vodafone took control of the Mannesmann AG group, it sold the 45% share in V & M Tubes to Salzgitter AG. In June 2005, Vallourec acquired this 45% stake and took full control of V & M Tubes, thus taking advantage of the expanding market conditions.
Listing on the French CAC 40



It was after this transaction that Vallourec entered the CAC 40, which includes the most important securities listed on the Paris stock exchange.
Strengthening Vallourec's presence in China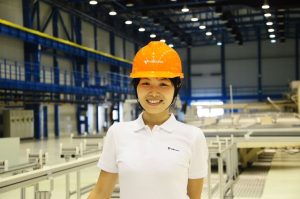 Strong growth in Chinese energy needs drove the decision to build a mill in China for the cold finishing of large steel tubes for electric power stations: V & M Changzhou. A second plant, VAM Changzhou, was commissioned in 2007 for the threading of oil and gas tubes.
Pursuing the growth strategy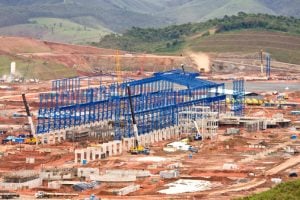 Vallourec (56%), in partnership with Sumitomo (44%), announced the construction of a new integrated production site in Brazil. The new Vallourec & Sumitomo do Brasil (VSB) plant, located in Jeceaba, was inaugurated in 2011.
Acquisition of three American companies specialized in premium oil and gas tubes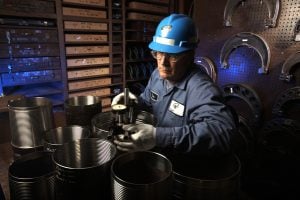 Vallourec strengthens its position in the North American with the acquisition of Atlas Bradford, specialized in premium threading for the oil and gas industries, the heat treatment specialist TCA, and Tube Alloy, a manufacturer of OCTG accessories.
Increased participation in premium OCTG threading in Indonesia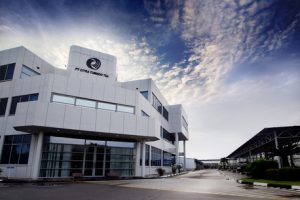 Vallourec increased its participation in in PT Citra Tubindo Tbk (PTCT) to 78.2%. A VAM® licensee since 1985, PTCT also holds the patents and technology for premium "NS" joints. The PTCT plants in Batam (Indonesia) conduct OCTG tube heat treatment and threading, and produce specific accessories for the oil and gas markets in the Asia-Pacific zone.
Development in the Middle East



With the acquisition of DPAL FZCO followed by Protools, Vallourec strengthened its presence in the Middle East through its drill pipe business, VAM Drilling. The oil drilling market in the Middle East is experiencing rising demand for premium products
Investment responding to the rapid expansion of unconventional gas in the US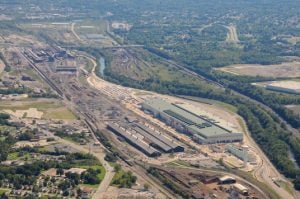 Vallourec announced the construction of a new tube mill in Youngstown (Ohio) to support the long-term development of unconventional gas production in the United States (shale gas).
Investment to maintain world leadership for nuclear plant tubes



Vallourec invested €80 million in Montbard (Burgundy, France) to triple its production capacity of tubes for nuclear plant steam generators (Valinox Nucléaire).
Reinforcing the offer of premium solutions for offshore line-pipe



Acquisition of Serimax, a company specializing in the design and development of integrated welding solutions for offshore line-pipe resisting to the most extreme conditions.
Launch of the new capacities of Valinox Nucléaire facility in Montbard (France)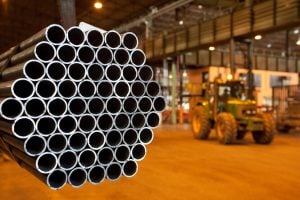 Valinox Nucléaire is a world leader in the production of stainless steel anf high-nickel alloy tubes for nuclear steam generators.
A new oil crisis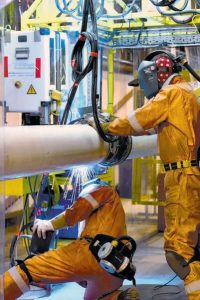 2014 marks the beginning of a new oil crisis that will affect the whole industry. The high oil price drop leads to a strong reduction in investment from oil operators, especially in the United States and in the EAMEA area. Vallourec launches an ambitious competitiveness plan to structurally reduce its cost base, and adapt its organizations around the world to a drastic decrease of activity.
Vallourec increases its presence in Africa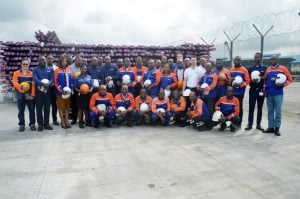 Present in Angola since 2007, in 2009, Vallourec opened a sales office and a VAM® premium threading facility in Nigeria. In 2014, Vallourec signs three major contracts in Africa for deepwater offshore projects in Ghana, Nigeria and Angola. Vallourec has supplied over 66,000 tons of premium tubular solutions for very complex projects. In 2015, Vallourec establishes a new sales office in South Africa.
50th Anniversary of VAM®

2015 marks the 50th anniversary of VAM®. At a time when the market is more demanding than ever, premium connections and human connections go hand in hand. The Group continues to meet the challenges of its clients by adhering to its values of competitiveness, premium quality, proximity and collaboration.
In Europe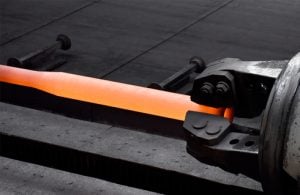 In line with its premium positioning, Vallourec is focusing its European activities on the design and production of high value added products and solutions and will focus its R&D activities in France and Germany. Hot rolling activities will be centralized in Germany, while fi nishing activities (heat treatment and threading) will be concentrated in France.
In China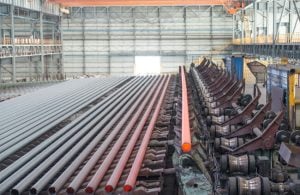 Vallourec acquires Tianda Oil Pipe. Thanks to a successful partnership of five years since acquiring a stake in 2011, this acquisition will enable Vallourec to develop a wider range of highly competitive solutions combining VAM® connections and Tianda pipe.
In Brazil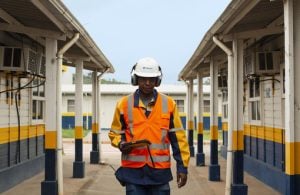 The creation of a single production center through the merger of Vallourec Sumitomo do Brasil in Jeceaba and Vallourec Tubos do Brasil in Belo Horizonte, will enable Vallourec to generate significant industrial synergies to create a highly competitive production base. 
Digital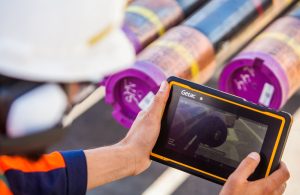 A hinge year for Vallourec's digital future, with the first open innovation challenges (in Brazil and global) as well as the nomination of a Chief Digital Officer
Women @ Vallourec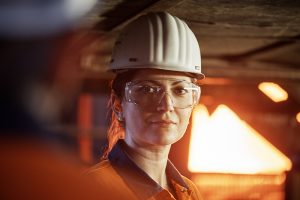 Launch of Women@Vallourec, women's network dedicated to debating and reflecting upon equality and the place of women within our organization, and designed to generate actual proposals for action
Drilling Products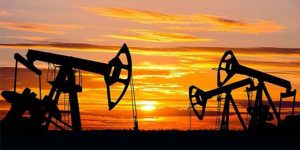 Vallourec considers divesting its Drilling Products business, with an overall workforce of around 600 employees, offers a wide range of products including drill pipes, drilling accessories and other tubular products
Smartengo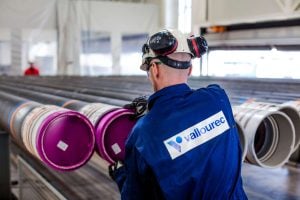 Launch of Vallourec's digital service offer named Smartengo
RSE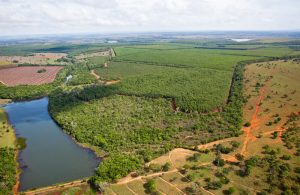 Creation of a Corporate, Social Responsibility Committee
ADNOC Contract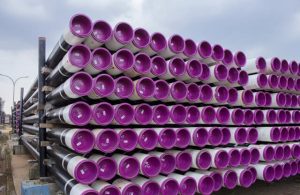 USD 900 million contract with ADNOC, one of the largest awards received by Vallourec to supply international markets
Appointment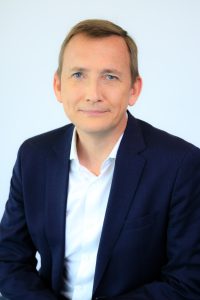 The Supervisory Board has chosen Edouard Guinotte to succeed Philippe Crouzet at the end of his term.
Restructuring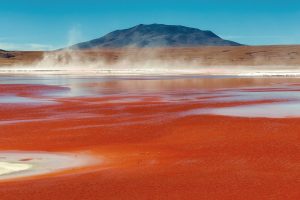 Successful financial restructuring and entry into the capital of Appollo and SVP global
"New Vallourec" plan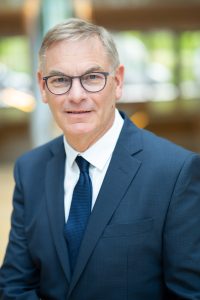 Philippe Guillemot becomes Chairman and CEO and launches the "New Vallourec" plan, aimed at accelerating the Group's transformation. The objective of New Vallourec is to deliver best-in-class profitability and cycle-proof our business
Vallourec launches Vallourec® New Energies

Its offering of solutions for the hydrogen, carbon capture and storage, and geothermal markets
Vallourec launches Vallourec® Services

Its portfolio of services, including digital solutions, as well as OCTG, Linepipe and services dedicated to new energies
Vallourec implements the transfer of its German oil and gas activities to its Brazilian plants